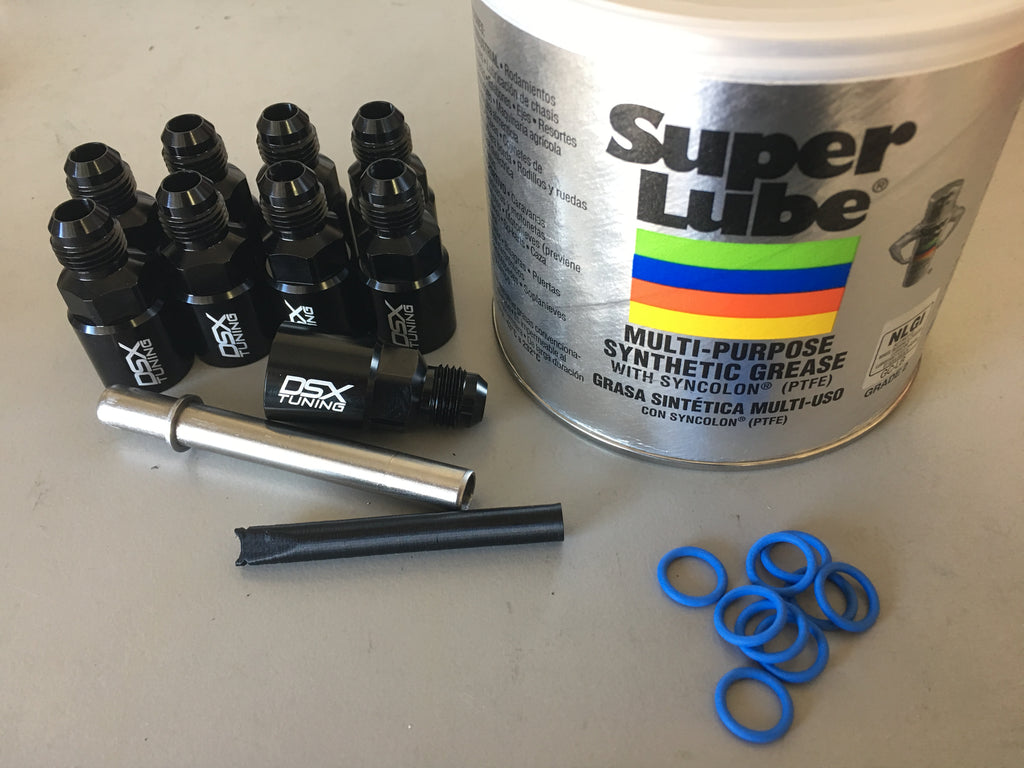 The small details that 99% of people never notice are the things I actually get some sense of satisfaction out of.

I outsource the CNC machining of my custom fittings, but I handle the design and assembly 100% myself. I've opted to use fluorosilicone o-rings inside instead of Viton due to the far better chemical resistance (fluorosilicone is rated excellent for everything that might even touch the o-ring). I took the time to research proper gland design instead of just picking some dimensions that sort of work (which I found is what most places do unfortunately) so that the double o-rings seal properly without excessive installation force.

Installing the o-rings is a pain in the ass, but I used my 3D printer to make an installation tool which significantly sped up the installation. I made a point to use an exceptional grease with PTFE to minimize the possibility of tearing the o-rings as well as give a better tactile feel upon installation. I wound up making a go/no go gauge which serves the purpose of fully seating the o-rings but also ensures that the fittings will fit a worst case scenario connection. It is true 0.375" diameter as opposed to most rails and sensors that come in around 0.373"-0.374".

There's also a very small lip inside meant to align and seat the stainless steel retainer clip that goes in to keep it positioned properly at all times and make sure it doesn't wind up crooked with a possibility to come loose.

These little things are what I enjoy scrutinizing. I just hope it shows through in the end!